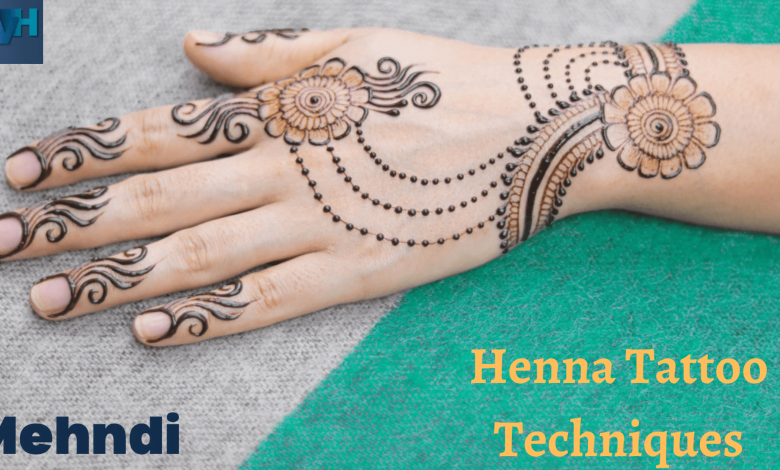 Henna Tattoo are the best option for those who want temporary tattoos or the ones who want to have a tattoo but desire to check if the tattoo suits them or not.
This kind of tattoo are made with the paste of a totally organic material that makes safer than any other kind of tattoos.
So, there is no harm in a Henna Tattoo.
In Indian Culture, Henna Tattoo possess a special significance with respect to Brides and Marriages.
Having Henna on your hand is a sign of Happiness and Pleasure in Indian as well as many other cultures.
Girls love to have Henna Tattoos on special occasions especially Marriages.
And their utmost desire is to have this tattoo as longer as possible.
Henna Tattoo Symbolic Meaning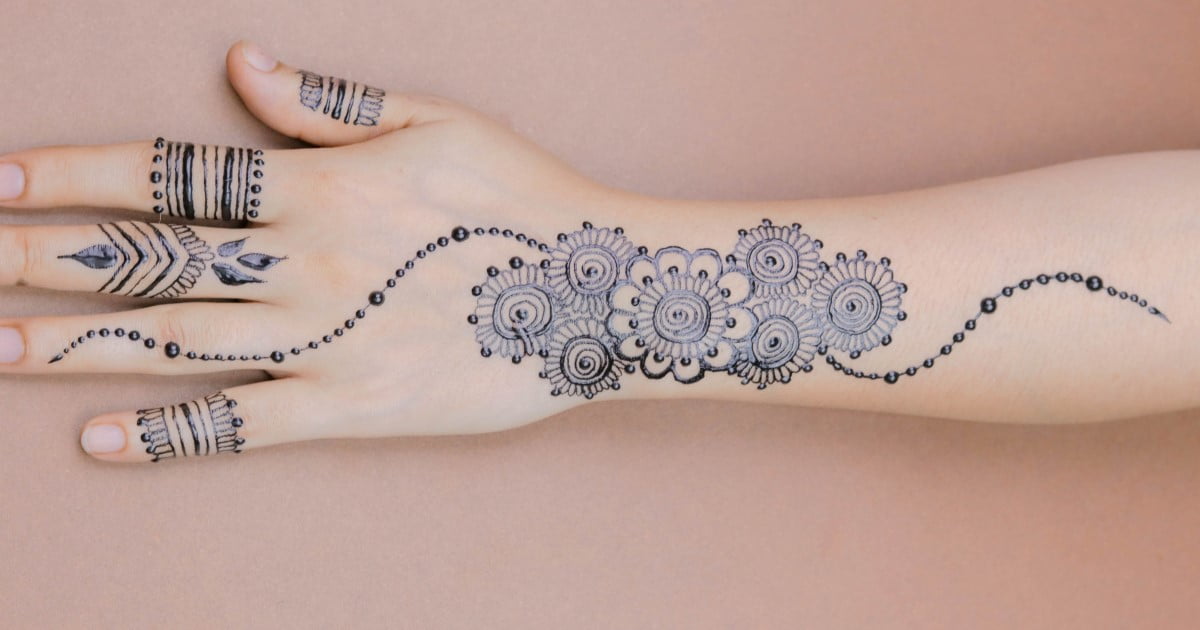 Henna Tattoo are traditional tattoo that are popular in many cultures of the world.
Specially in Indo-Pak culture, where special occasions are incomplete without these tattoos on the hands and feet.
This is a Temporary Tattoo that fades with time and girls wish to make it last longer.
For this, they use different kinds of techniques and herbs to make it darker and last longer.
The Meaning of Henna Tattoo is usually associated with the expression of love for someone special.
And the longer it stays or darker it gets describes how much love is there in your heart for that special person.
How long can a Henna Tattoo last?
It depends on various factors including the type of Henna you used, skin tone, environment and many other.
But usually it lasts somewhere between one week to three weeks that makes the average of about 2 weeks.
Henna tattoo could be used at any point on your body but mostly it is pasted on the hands that are continuously used for doing everything that reduces the duration for how long it lasts.
On the other hand, when pasted on other body parts like arm and belly, it can easily last longer like at least two weeks.
What is Henna?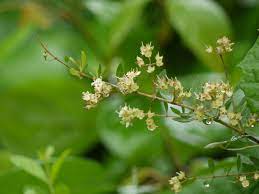 Henna is actually a paste made from the plant named Lawsonia Inermis also known as Henna Plant.
Leaves of this plant are dried and then powdered. This powder is then converted into a paste.
The paste is then applied on the body and left to be dried for about 4 to 6 hours.
This organic matter works as dye or ink on the body.
When it is dried then it is washed and after washing the Henna, stains are left on the points where paste was applied.
Moreover, some other herbs could also be added in the paste to make the dye more effective and darker.
What Makes Henna Last Longer?
Use High Quality Henna
You need to be careful about the quality of Henna you are using because different chemicals can leave bad effects to your skin.
Some companies mix some synthetic chemicals to improve the color of the dye but these chemicals can not suit every skin.
This may lead to consequences that can destroy your skin cells and create allergy.
That is why, it is always recommended to use the best quality product and check before using that either it is suitable or creates rashness or redness on the skin.
Let It Get Dry For a Longer Period
If you can just leave the dye to be dried for a longer period of time then it could also improve the darkness.
Moreover, the more time you give to the Henna, the more will be absorbed by the skin.
This can lead to sustain the color to longer period of time.
Usually, females wash the Henna after 2 to 4 hours that is enough for sustaining it for about 7 days.
But in case of longer duration, you need to let it dry for at least 6 hours.
That will lead you to better results.
If the quality of Henna is also good then it can even last for a Month!
Keep Henna Moist with Lemon and Sugar
In Some cultural households, it is seen that females use the juice of Lemon and Sugar on the stains after washing the dye.
This results in longer expression of their colors of Henna and that is something that you can also try.
Actually, the juice of sugar and lemon acts as attaching chemicals for the Henna and it remains attached for a longer duration.
Location of Henna
Location of Henna matters a lot in the longer sustenance of its colors.
Because when it is pasted on a place which is used a lot like your hands and feet then it will surely reduce the time period for which it is going to be there.
On the contrary, if you paste it on the places like belly, leg or back then it will sustain for longer periods.
This is due to less use of these body parts.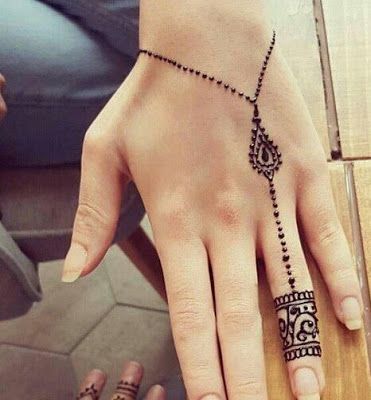 Merits of Henna Tattoo
Can be Done at Home
The main reason why many girls love to have Henna is that it is easy to apply.
It just requires a cone of Henna that anyone can use to put a design on your hands.
But it is advisable to do it yourself because in this case you will be left with just one hand getting Henna.
Moreover, letting someone else to do it or getting it in a saloon can leave you better results with beautiful designs.
Cheaper than other Dyes
Henna is very cheap as it just comes from a plant.
It is easily available in markets, filled in cones that you can use by yourself.
There is no compulsion of going to saloon or getting some tool or technique for applying it.
That makes it cheaper than any other dye available in the market.
Use as Hair Color
You can also use it for coloring your hairs as it can not only color them but will also nourishes them.
Due to its organic nature, it is different from any chemical dye.
It is beneficial for reducing dandruff and hair loss.
Moreover, it also reduces the oil from the scalp and softens hairs.
Safe Alternative to Chemical Dyes
Henna is not only a good dye but also a safe alternative to the chemical dyes that effect your skin.
Normally, dyes contains a lot of chemicals in them and that is why they could prove dangerous.
On the other hand Henna is totally organic and can be used by patients and pregnant women.
Demerits of Henna tattoo
color may bleed initially
Gets Fade and Becomes Dull over time
One of the demerits that you will notice about Henna Tattoo is that it gets fade with time.
That is why it is also known as temporary tattoos.
It fades or gets dull with the passage of time and you would need to apply it again and again almost every month.
can only darken hair, not lighten it
requires an involved application process
may dry out hair
Difficult to remove
Once you have applied Henna, it becomes really difficult to remove it right away.
As its property is to get fade away with time not instantly.
It may irritate you that if someone has put it wrong then you will need to wait for the henna to get fade.
Stains Skin and Clothes
One more thing about Henna is, if this is handy and can be applied at home then it can also stain your cloths or body gets spilled.
So, you do need to be careful about it while applying it.
May Contain Unhealthy Additives
This thing has already been discussed that be sure about the quality of Henna before using it.
Because the manufacturer may have added unhealthy additives in it.
These additives can cause serious complications which may lead to allergy or swelling.
Conclusion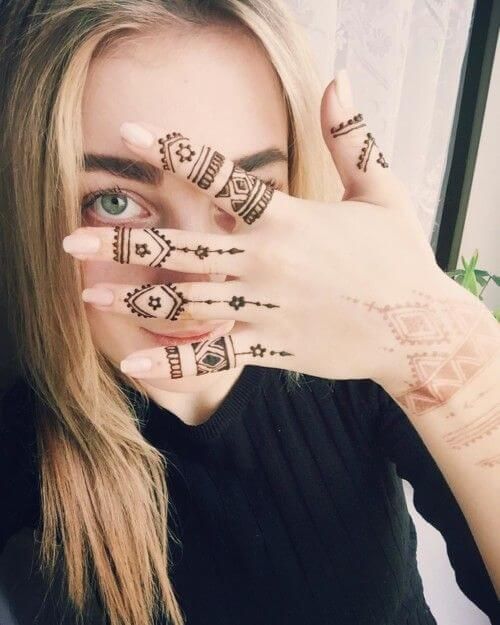 Henna tattoos are beautiful and due to the handy nature of henna it surely worth it.
You can apply it wherever you want according to your own desire and chose your own design or style.
Due to its temporary nature, you are not bound to wear it for your whole life and can get rid of it in just 2 to 3 weeks.
However, it is more than just a temporary tattoo for the cultural households.
It is very significant there and represents happiness and pleasure for them.
It is temporary tattoo and totally organic then why don't give it a try.
THANK YOU!