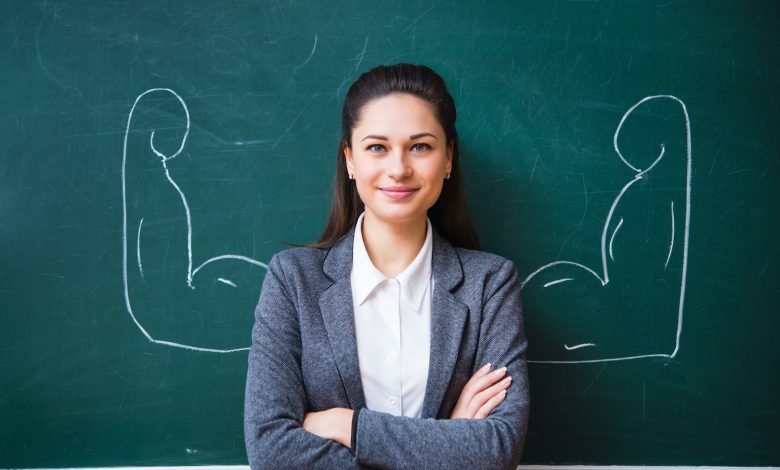 INTRODUCTION TO TOPIC
Here, we are going to discuss what future teachers actually need to learn? First of all, we should know the true meaning and purpose of a teacher.
Teacher: A teacher is anyone who helps people to learn something. A teacher may teach in a class, on the road, in a park or at any place. There are many kinds of teachers and we should not limit our conception of the teachers to only the ones in classroom.
Importance of a teacher: A teacher is a person who creates the future of a nation, he creates the civilization and train the upcoming citizens of a country. So, a teacher determines much of a country.
Evolution of teachers: From the start of history there have always remain teachers who teach their students something and they are getting evolve day by day. In the start, parents were the only teachers then there came the time when rich people start hiring intelligent minds of the society to teach their students. With the passage of time, schools are established and group learning started where a single teacher can teach a lot of students. Now, various new ways of teaching are introduced as online teaching is a flabbergasted example of modern teaching.
Difference between modern and past teachers: Past teachers were not so much trained; they were just equipped with knowledge but now teachers seek training of teaching and many standards are set for teaching. While in the past just few persons were the teachers and not so many options were available. In the past, teacher was actually a person with a lot of knowledge but now, knowledge is everywhere available so he needs more skills to be a good teacher as various principles of learning are set.
Changes future will come with for teachers: As technology is evolving day by day and there is very fast progress of it. Obviously, many changes will come for the teachers as merely facts telling will not be enough for the teachers which are easily available at google. In future, teachers will have a main task of teaching students how to differentiate between facts and myths. Students should know how to carry out a research and teacher will equip them with the necessary ways to do it properly.
QUALITIES FUTURE TEACHERS NEED
Strong Social Skills
In the upcoming time, teachers are supposed to be replaced with robots but what a robot can not do is socializing. The skills for communication and collaboration are such humanly characters that must be mastered by the future leaders to keep pace with the progress in the world and due to these skills robots can never replace teachers.
Technology Skills
Technology is developing with a rate which was never possible before and everything is adapting itself with it. As in schools, technology is becoming more and more common and have a drastic effect on the progress of everything. We will see technology everywhere and necessary skills will be needed to develop by instructor. So, teacher will also need to know some basic technology skills to be an effective teacher and utilize technology for benefit of students.
Think outside the Box
It is becoming now primitive to have lecture method of teaching and limiting the teaching inside the classroom. It will not help in future schools and new methods of teaching will be practiced which will require the teachers to think outside the box and leave primitive methods. He should develop his own ways of teaching which will be according to his own style and requirement of his pupils.
Funny and Enthusiastic
Now, students have become bored of taking dull lecture in the class that brings dizziness and ultimately sleep. Serious environment in class will no longer be useful. A teacher must be enthusiastic and fill the classroom with energy and he should also allow students to have some fun which will create little casual environment and enhance learning of students. For this, teacher may crack jokes after some intervals.
Strong Knowledge of Subject
As you can see, specialized degree is becoming more common due to increase of competition and a person with just a degree is also no longer preferable. Teacher should have a strong background knowledge of the subject to deliver more quality information or content to the pupils. This is an age in which bulk of knowledge is available everywhere and you have to choose the knowledge most beneficent for your field and your students.
Be Up-To-Date
Time is changing too fast and it changes a lot of things with it. Knowledge changes also happening too fast and old knowledge remains no more useful. So, future teacher should be needed to remain up-to-date with latest knowledge and researches. In this way, he will be able to tell his pupils about the difference of truth and false things.
Creativity
A teacher will be needed to have some creative point of view on different things in future to make his teaching more and more effective. He may use simple things in a more efficient way and students will gain more from less.
Analytical Skills
Future teacher will be needing more analytical skill to skillfully analyze the progress of his students and deliver the knowledge which will be more beneficial for them. He must analyze the material before delivering to students that what will be the consequences or effects of that on them. Will it be maximum efficiency or he can increase the efficiency by analyzing the material?
CONCLUSION
In conclusion, I would say that time changes always and we have to change with it and adapt with its changes. Teaching is also changing with time and they will certainly need to change with it. I hope these tips will help you in any way to polish your teaching skills.
THANK YOU!