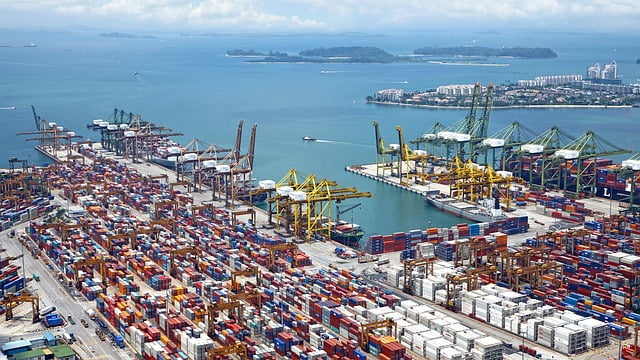 What are Imports and Export?
In order to comprehend the effects of imports and exports, first of all we need to know what are these two terms…
Imports: An import is any material that a country buys from another country. It may be textile, food, minerals or any material that is the need of the country but is not available in the required quantity.
Imports has an important role as people get a desired material completely prepared that may not be available in that country. As people import minerals, electronic appliances and heavy machinery which also play an important role in their development.
Exports: An export on contrary is any material that is available in excess quantity in a country after the utilization by the country and is sold to other countries to earn revenue.
Exports have an indispensable role in the country's development as they generate revenue and supports the economy. To increase any country's exports, industry of that country is developed and it gives jobs to people of that country. Helps in increasing the GDP and ultimately leading to the development of that country
Effects of Imports
Imports have various effects on the country in terms of economy, relations and development etc. Some main effects are given below.
Positive Effects
Low-cost material: Other countries may have resources that your country do not have and it creates ease for them to generate that product hence, they can sell it a low price as compared to the market of your country. It is beneficial for both parties as one gets the products at low price and other generates revenue.
Increase competition: When the companies of other countries comes to another country with specifically low rates then the companies of your own country had to create that product in relatively low cost to compete with other foreign companies. So, an air of competition is generated in that country which compels all companies to progress and devise new ways to increase their efficiency.
Fulfill the demand: If a country is unable to fulfill the demands of its people then the country will have to face calamity and crises will happen everywhere. So, to prevent such catastrophic conditions that country have to import that product in order to fulfill the demand of its people.
Improves relations: When a country does trade with another countries various delegations come and go for exports and imports and a cultural blend also happens which creates brotherhood relations among traders. These brotherhood relations continues to develop with the trade and ultimately leads to good relations between those two countries.
Brings development: Development comes from more productivity, efficiency and more jobs. This happens when more advance machinery is imported from other countries to increase the productivity and efficiency. As a result, development in that country takes place.
Increases growth: With more advance machinery from a more developed country or a country with better technology it eventually increases the growth of that country by decreasing the requirement of manpower and increasing the efficiency.
Negative Effects
Decrease GDP: GDP is dependent on the Imports and Exports of a country and if a country will increase its imports then the country will have to face loss of GDP and loss of GDP will effects everything.
Decrease Jobs: If people will start importing everything from other countries then the industry of its own will start falling and fall of industry will reduce jobs, making a lot of people jobless.
Bad for Economy: People spends money for importing goods and this is actually the loss of assets of that country. The money you may pay to a person of your own country is going to a foreigner and this is decreasing the revenue of that country which leads to the decline of economy.
Devaluation of Owning currency: Continuous loss of money from a country due to payment of imports decreases the value of that country's own currency and decline in currencies makes things expensives.
Effects of Exports
The exports of a country effects it in many way and every country is continuously trying to increase its exports. Some of the effects are given here.
Positive Effects
Generates Revenue: Exports of country generates revenue for the country and brings money in that country. That revenue supports the country and brings happiness.
Creates jobs: Industry needs to develop in order to increase the exports as the products are generated by the industry. Industrial development brings many jobs for the citizens which decreases the joblessness.
Brings prosperity:  When exports generates revenue and brings money to the country, this money is spent on the people of that country and many jobs will also be given to them. As a result, country will prosper and brings prosperity.
Development: When people of a country are happy and industrial development is taking place then ultimately country is on its way to the development.
Increases GDP: As discussed above, GDP is dependent on the exports and imports of the country and increasing the exports increases the GDP of that country.
Improves relations: As discussed above, trade brings good relations among countries also in the case of exports. More trade means more good relations. That is why countries increases their trade to increase relations with other countries.
Stables Economy: Exports brings money to the country and increases the revenue which plays a sustainable role in the country's development.
Values Currency: Currency of a country is valued on the basis of its assets and assets are increase by developing exports. So, increasing exports values currency.
Negative Effects
Although there are not much negative effects of exports but still there are…
Enlarge crises: When crises arises the exports of a country falls but as country is more dependent on its exports and it causes more severe crises.
Fall occurs steeply: During the conditions of emergency, world's trade falls and the countries which have high exports bears more loss and its economy falls very steeply.
Conclusion:
Both Exports and Imports play an important in the Economic and Industrial development of the country but a country tends to have more exports and less imports due increase the revenue and bring money to its country.
THANK YOU!