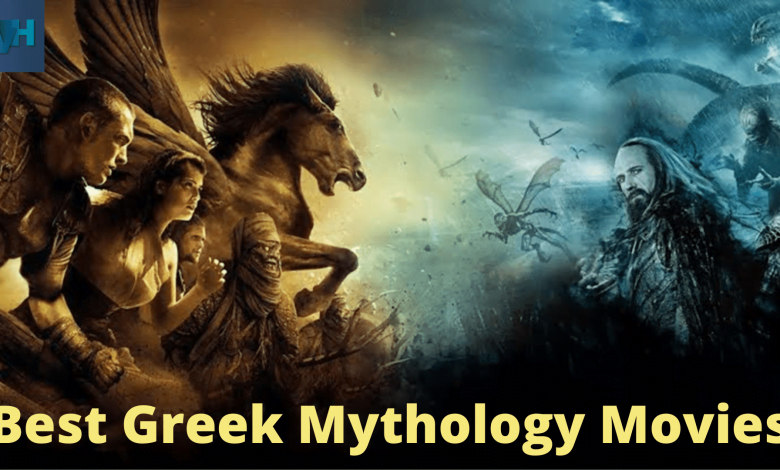 Greek Mythology has a very rich collection of epic stories and chronicles. These stories are available in the cinematic versions in Best Greek Mythology Movies and are very appealing and enchanting as they assimilate the imagination of fantasy into the sincerity of religion.
Greek Mythology possesses the highest order of that magical realism in which gods, humans and devils coexist with each other.
The gods, in Greek myths, are not perfect but as much flawed as humans, which makes them surprisingly relatable.
More ever, the Greek civilization itself is very interesting. Their costumes are captivating, their politics is deeply fascinating and there is also a different kind of uniqueness in their history.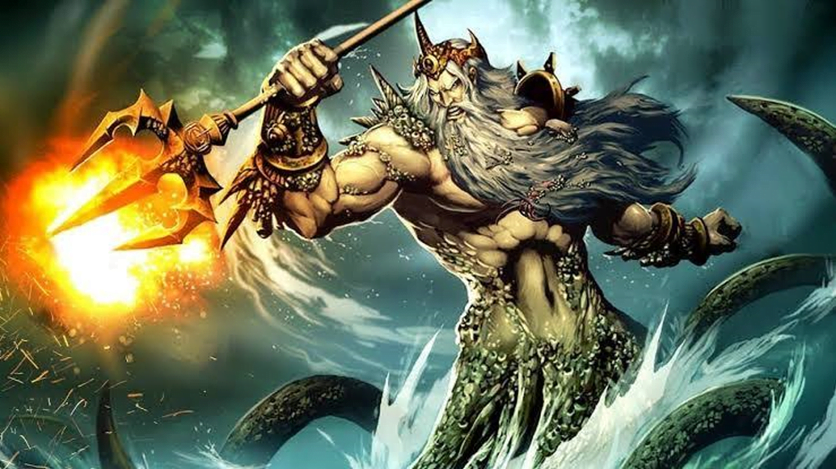 The timeless stories about Greek Mythology, over the millennia, are still popular throughout the world. That's why Hollywood always tries to adapt these myths into movies for the big screen.
A large number of these adopted movies got very poor reception and some of them were quite average. But there are plenty of Greek Mythology movies on Netflix as well as on other platforms which are pretty awesome.
If you are very much interested in Greek Myths and have a desire to watch the best Greek Mythology movies, then this article is for you.
In this article, we will discuss the ultimately best movies based on Greek Mythology which are released on the big screen for over eighty years. For your ease, we will list these movies from worst to best according to IMDb ratings.
Top 12 Best Greek Mythology Movies Ranked from Worst to Best according to IMDb:
So, here is the list of top Best Greek Mythology Movies, released in the 20th & 21st century, ranked from worst to best.
12. Minotaur (2006):
IMDb Rating: 3.6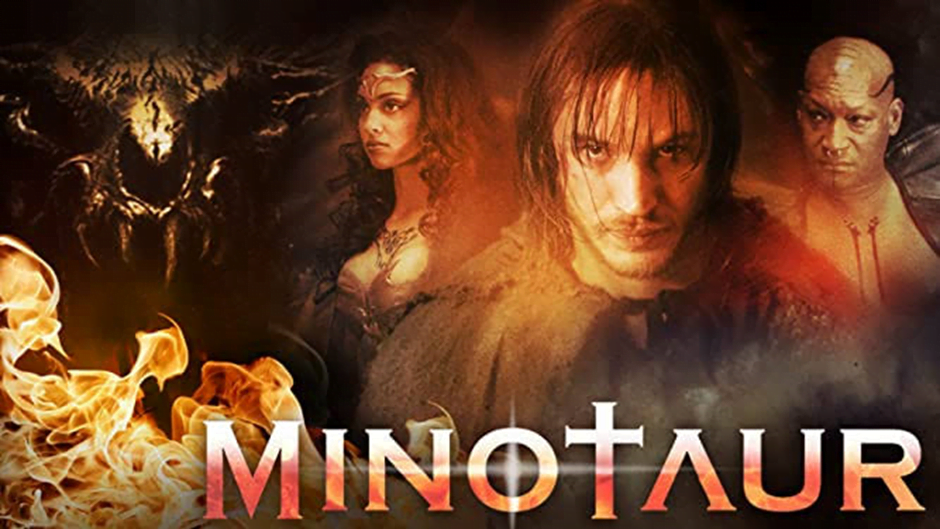 he Minotaur 2006 is directed by Jonathan English and starred Tom Hardy as the protagonist. You can watch this best Greek mythology movie on Amazon Prime Video.
This horror movie is based on the Greek myth of the Minotaur. In Greek Mythology, Minotaur was a creature who had the body of a man and the head of a bull.
The story of Minotaur movie revolves around a village during the Iron Age. The queen of that village then mates with a beast. The result of that mating is the birth of a monster, Minotaur.
The villagers kept in prison the Minotaur in an underground labyrinth and are forced to sacrifice eight people to him as amends after every three years.
The turning point of is that when the hero played by Tom Hardy comes to know that his girlfriend is chosen as sacrifice.
11. Clash of Titans (2010):
IMDb Rating: 5.8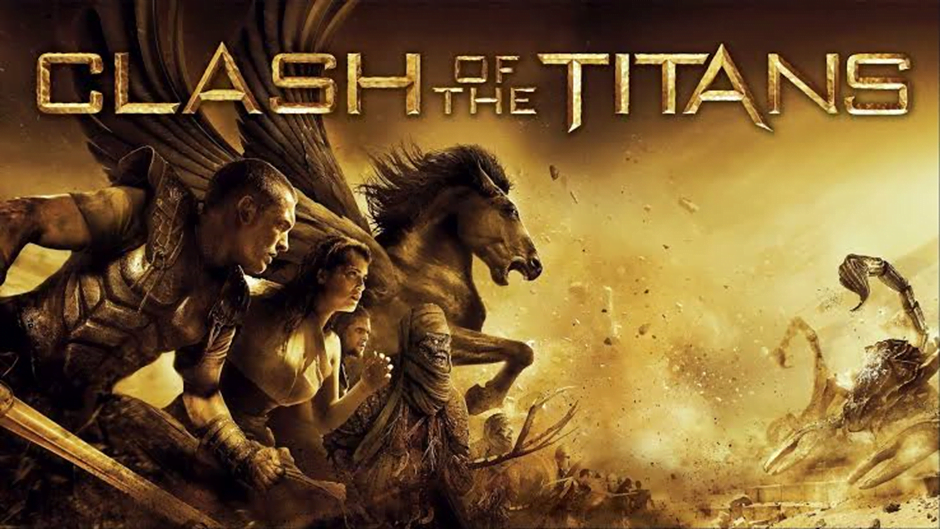 Directed by Jonathan Liebesman and Sam Worthington as casting star, Clash of Titans was released in 2010. This movie is available on Tubi and Prime Video.
This movie is about the dangerous quest of the famous demigod Perseus, who is the son of Zeus and a mortal female.
There is a war between gods and, Perseus wants to save his family from the underworld god Hades (played by Ralph Fiennes).
Perseus is helpless and then leads a small group of brave warriors to fight against Hades.
10. Percy Jackson and the Lightning Thief (2010):
IMDb Rating: 5.9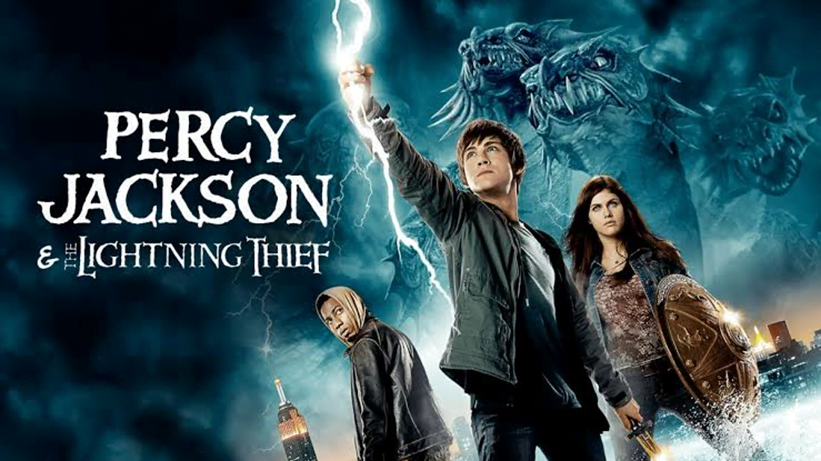 This movie is a part of a series of best Greek Mythology Movies Percy Jackson.
This movie is based on the novel "Percy Jackson & the Olympians: The Lightning Thief" written by Rick Riordan. Directed by Chris Columbus this movie was released in 2010 and is available on Disney+ to watch.
The story of this movie is about Percy Jackson who is the mortal son of Poseidon. Poseidon is the god of sea and waters in Greek Mythology.
Zeus' lightning bolt is stolen and Percy Jackson has only fourteen days to find the thief, otherwise, there will be a devastating war between the gods.
9. Immortals (2011):
IMDb Rating: 6.0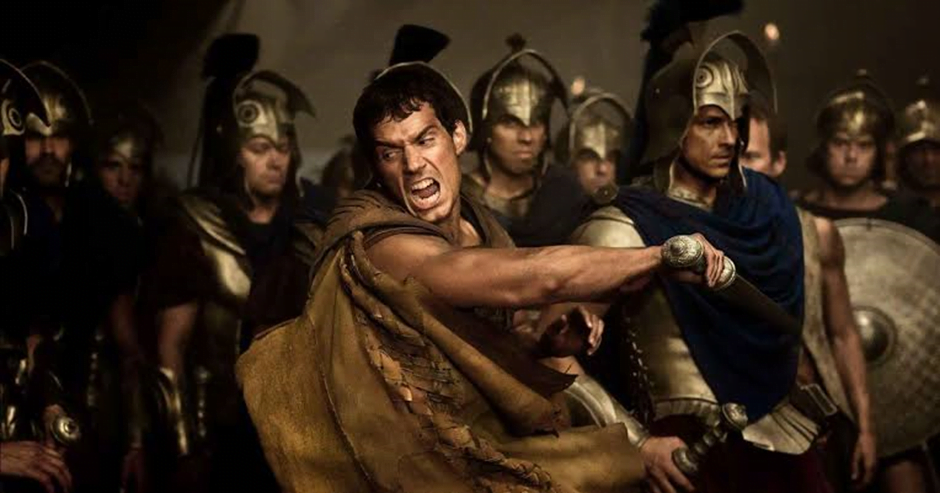 Having Henry cavil aka our superman as the protagonist, this movie is directed by Tarsem Singh. This movie is streaming online on Hulu.
In Immortals movie, there is a king named Hyperion. This power-hungry king wants to get the long-lost Bow of Epirus.
In Greek Mythology, the Bow of Epirus is a weapon created by gods. This weapon has the power to kill any mortal and even the gods.
With this weapon, Hyperion has a desire to rule on the whole world. Now, it is Theseus' duty to stop that power-hungry god from attaining that powerful weapon.
8. Hercules (2014):
IMDb Rating: 6.0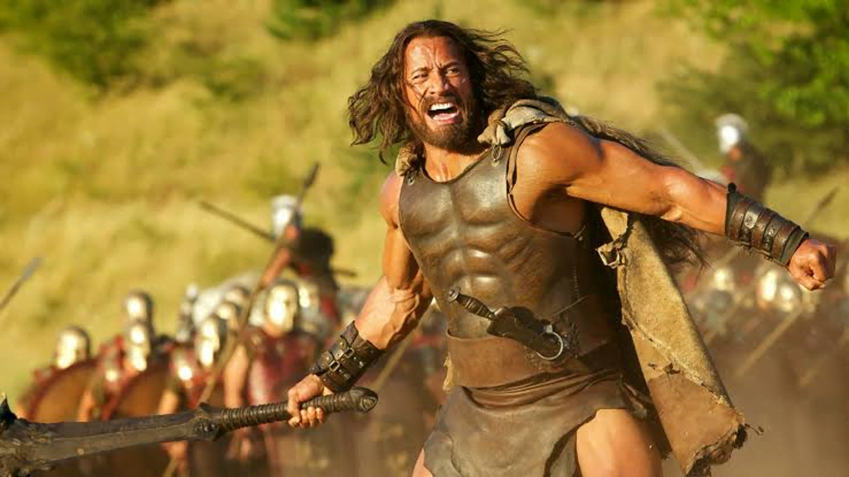 Hercules is perhaps the most beloved demigod in Greek Mythology. There are lots of movies depicting this legend from Greek Mythology, this one starring Dwayne Johnson (The Rock) as Hercules is the best of them.
This movie was directed by Brett Ranter and was released in 2014. You can watch this best Greek Mythology movie on Vudu Movie and Prime Video.
Hercules, son of Zeus, has killed his family under the spell of Hera and now fights only for gold. The situation changes when the ruler of Thrace along with his daughter seeks Hercules' help to fight against the ferocious warlord.
7. Ulysses (1954):
IMDb Rating: 6.7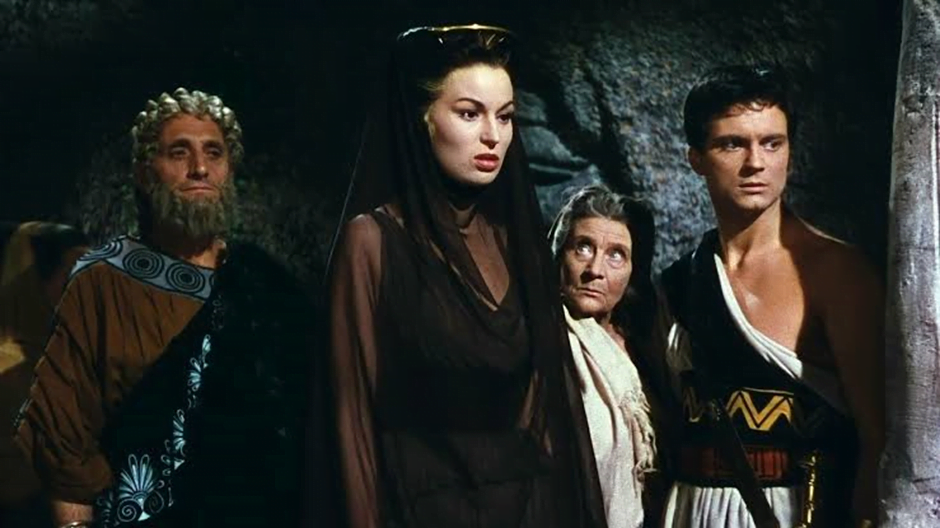 This is one of the oldest and Best Greek Mythology movies, which was released in 1954 and was directed by Mario Camerini. This movie like the previous one is available on Prime Video.
Ulysses is the protagonist of the Odyssey, an epic written by Greek poet Homer. Odyssey is the story about the ten years voyage of Ulysses after the Trojan War.
In this movie, Ulysses recalls different episodes of that voyage like the Cyclops, Circe and the Trojan Horse.
There are a few movies based on the Odyssey, but this one is exceptionally magical.
6. Medea (1969):
IMDb Rating: 7.0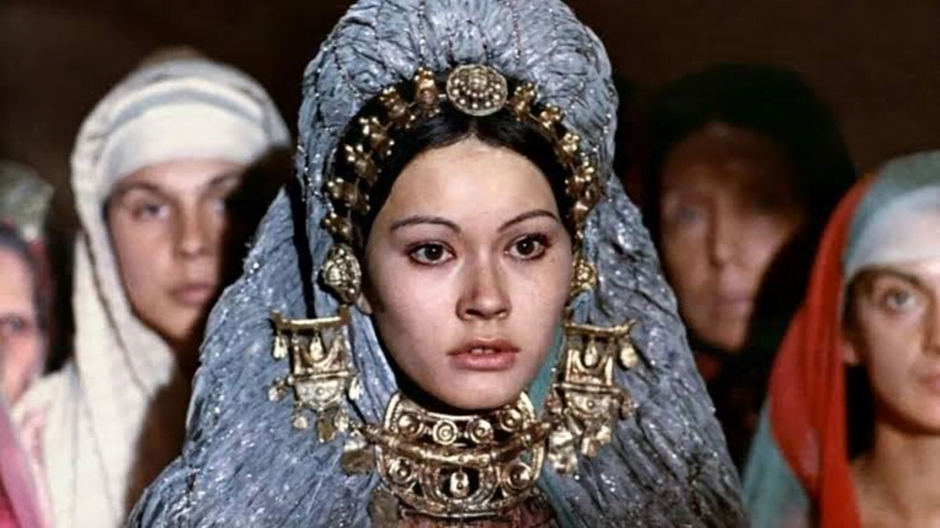 Another movie in our list of best Greek Mythology Movies is based on ancient Greek Mythology; this one is about the daughter of King Aeetes of Colchis. Medea was a sorceress possessing the gift of prophecy.
She was the one who helped Jason, another Greek hero, to acquire the Golden Fleece from her father.
The climax comes, when Madea came to know about the unfaithfulness of her husband. To know what happened next, you have to watch this movie which is streaming on Prime Video.
This movie was directed by Paolo Pasolini and have the same theme of revenge, gender and passion just like the tale of Madea in Greek Mythology.
5. Antigone (1961):
IMDb Rating: 7.2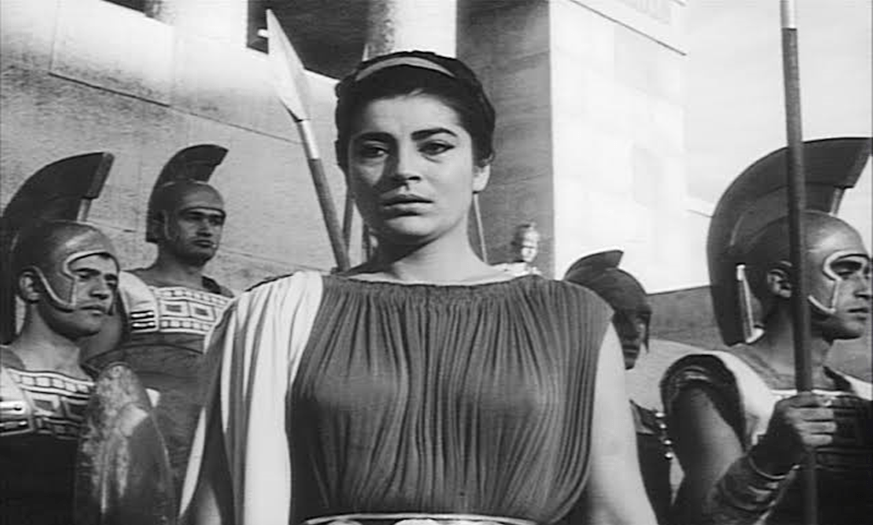 Antigone is the last part of the famous Greek trilogy of Oedipus Rex written by Sophocles. Antigone was the daughter of tragic hero, Oedipus, who killed his father and married his own mother. In this way, Antigone was also the sister of his own father.
This movie in the list of best Greek Mythology Movies tells the tragic story of Antigone. After the banishment of their father from the kingdom, Antigone's brothers quarrel for the throne. They killed each other in the battlefield and now it's Antigone duty to burry one of them.
Antigone 1961 was directed by George Tzavellas and is available on Prime Video.
4. Troy (2004):
IMDb Rating:7.3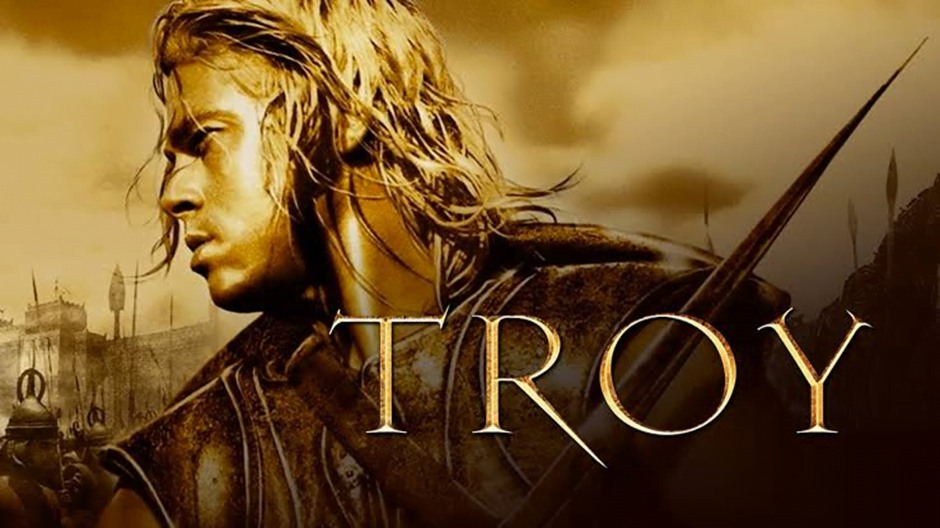 This action-war movie is based on the Ancient Greek epic "Iliad" written by famous Greek Poet Homer. Directed by Wolfgang Peterson, this movie has a great casting like Brad Pitt and Eric Bana.
This movie is also in my favorite list of best Greek Mythology Movies.
Troy 2004 is about the adventurous life of Achilles, a Greek legend, who was famous for his immortality.
The story revolves around the city of Troy which is under attacked by Greeks. As the Troy's prince Paris abducted has abducted the queen of Sparta, Helen.
New it is the duty of honour for all the Greeks to bring back their queen and that's how Trojan War starts. You can watch this movie on Netflix.
3. Wonder Woman (2017):
IMDb Rating: 7.4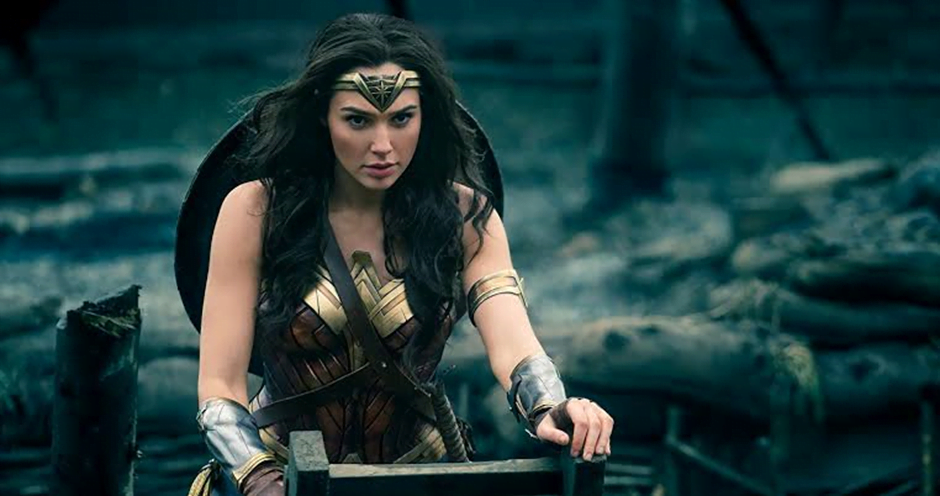 Although the Wonder Woman movie is a part of DC Comics, but this character is also loosely based on Greek Mythology that makes this movie one of the Best Greek Mythology Movies too.
The actual name of Wonder Woman in comics and this movie is Diana which is the Roman name of Greek Goddess, Artemis. Wonder Woman's powers is also similar to that of Artemis.
Similarly, Amazons were the race of female warriors created by Zeus and there is also the presence of Ares, the Greek god of war, in this movie.
Directed by Patty Jenkins and starred Gal Gadot as Wonder Woman, this best Greek Mythology Movie was released in 2017 and is available on Netflix.
2. Oedipus Rex (1967):
IMDb Rating: 7.4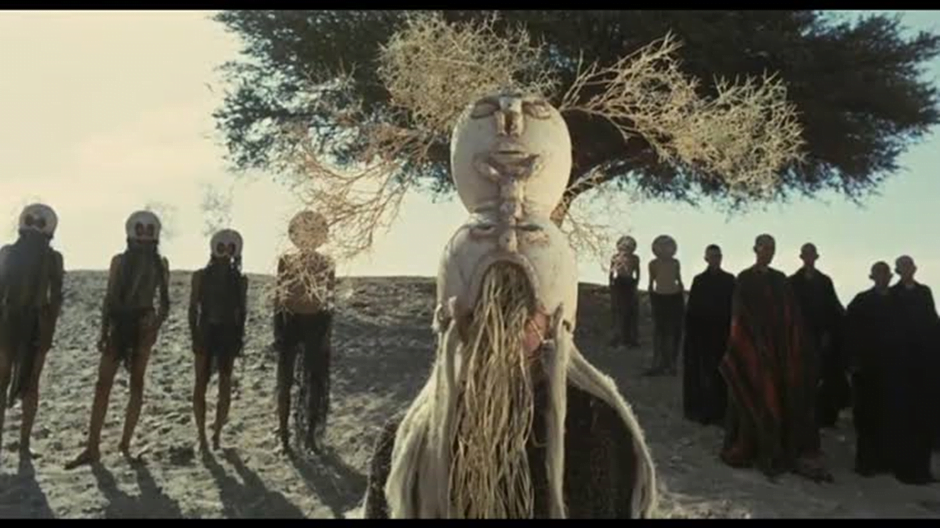 Directed by Wharf Paolo, this Italian movie is the modern-day adaptation of the myth about the famous king of Thebes, Oedipus.
Just like the play about Oedipus, written by Greek writer Sophocles, this movie is about the astonished life and tragic end of the protagonist.
There is a prophecy that Oedipus will kill his father and marry his own mother. Everyone try their best to avoid that prophecy but their fate is already has written.
1. 300 (2006}:
IMDb Rating: 7.6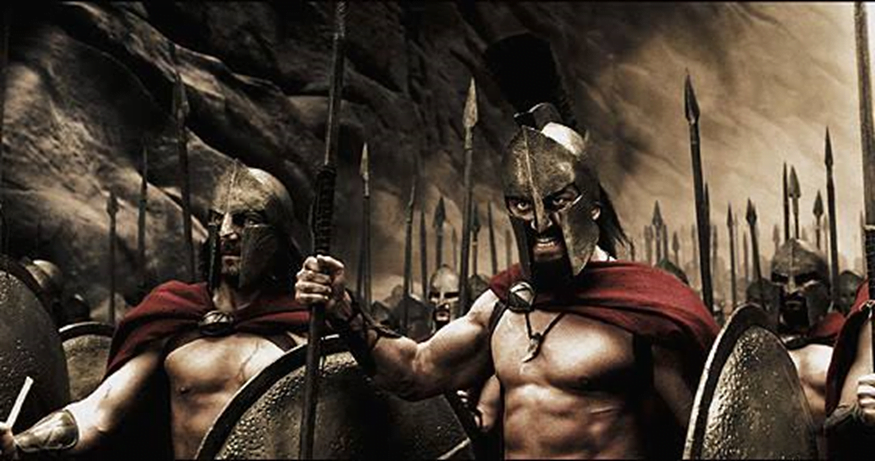 Directed by legendary director, Zack Snyder, this epic movie was released in 2006 and you can watch it on Netflix and HBO Max.
There is no second thought for keeping this movie in the list of best Greek Mythology Movies.
This movie is about the bravery and courage of Leonidas, king of Greek state of Sparta. When Greece was attacked by Persian king, Xerxes, in 480 B.C. Leonidas with his 300 warriors fights against Persian king.
Although, their death was certain but Leonidas surrendered. This movie is famous for its slow-motion action scenes which are head &shoulder above than that of any other action movie.
Conclusion:
So, this was the complete list of top 12 best Greek Mythology movies released on the big screen. Although there are some other movies based on Greek Myths, but they are not that good. We hope that you will enjoy these best movies. With these wishes, Good-bye and take care.